ClearX is the

one and only 4D clear aligner

in the market right now. Our mission is to

reduce plastic waste

in the field of orthodontics, while also improving the effectiveness of teeth straightening. ClearX is

revolutionizing sustainability

in the field of teeth straightening.
ClearX was designed to preprogram each aligner to be used for

3 week

s

and has accordingly

3 shapes

.
The first shape, has the last shape of the previous aligner, while the following two shapes have the shape of a new aligner. Through this, the

shape-shifting characteristic

of the aligner

cuts down almost 50% of the needed clear aligners

in a standard aligner manufacturing method.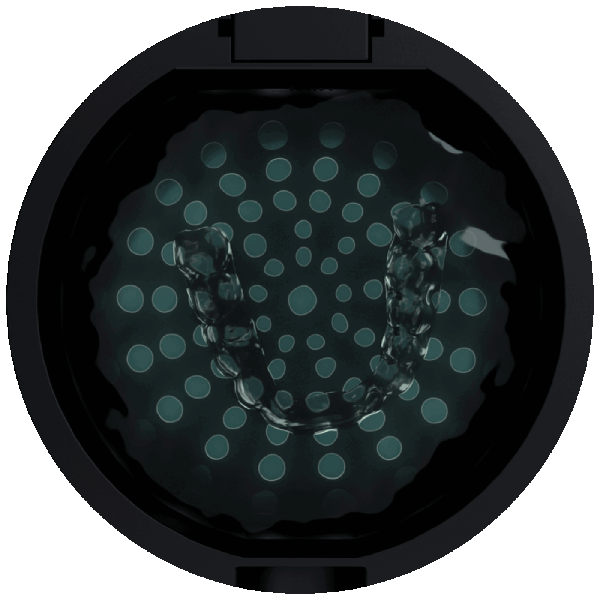 RETURN
BOOSTER
START CLEARX
TREATMENT
DECREASE
PLASTIC
RETURN
ALIGNERS
"As an orthodontist myself, I highly recommend the practice with the ClearX products and services. The 4D technology isn't only innovative but also environmental friendly which is, in itself, quite an achievement. Another feature that turned me into a regular and enthusiastic user of their product, is the fact that the time between my communication of the goals of the treatment and their reply is extremely quick and accurate. Together we have been able to reduce treatments time, increasing predictability while reducing plastic waste. Sounds amazing, right? Try it yourself!"
Orthodontist from Portugal
"The idea of ClearX is great. Reducing the numbers of aligners to reduce the plastic waste is an important factor for my patients and me.
The patient also love to participate with the progress by using the booster which is not only a cool feature, it really works. After the first cases with ClearX I am even more convinced.
The patients are fascinated by the innovation and the results are great. The whole workflow is easy, no In Office handling of technique sensitive toxic material which pose a possible risk to team members and patients likewise.
ClearX is a superb advancement in Aligner therapy. I was tempted to say "this is the future" but in fact I must say: "the future is now". Thanks for this amazing Product."
Orthodontist from Germany